The COVID-19 pandemic has badly hit the world. Businesses today are facing difficulties in continuing their operations. Amidst this hullabaloo of COVID crisis, the last thing you would want to do is hire the wrong people. In this blog, we shall talk about how you can hire the best talent during the coronavirus pandemic.
Recruit Top Talent in 5 Easy Steps
How can I hire top talent during the pandemic? This seems to be the most common question most hiring teams are facing today. HR professionals and HR Departments today are more focused towards quality talent acquisition that would help the company on a long term basis.
Hiring the right talent from the pool of job seekers is very important. The best way to recruit top talent would be to have a proper strategy and use effective tools to carry them out. With a proper strategy and tools, you will be able to attract the best candidates to your open positions and hire faster.
So, here are some tried and tested steps that you can implement in your Human Resources Department right away!
1. Redefine your recruitment process
The first and foremost thing you should remember is that your recruitment process should not be lengthy and time-consuming. You should define your recruitment workflow in such a way that you know the recruitment status of every candidate at just one glance. In addition to this, you and your hiring managers should be able to identify the bottlenecks in your recruitment process. They should also be able to take required actions to optimise the same.
Ensure that your recruitment process covers the following steps.
Firstly, post your jobs on various leading job boards. Do not forget to advertise it on social media networks.
Secondly, review each and every candidate application you receive. Shortlist impressive candidate profiles based on their relevance to your jobs.
Thirdly, schedule interviews for the shortlisted candidates. Ensure that you have your hiring team to make collective decisions.
And lastly, hire the desired candidates and welcome them to your team. Do not forget to send rejection emails to other candidates.
If you have a well-defined recruitment process in place, you will not face any difficulty in carrying out recruitment-related tasks.
2. Strengthen your employer brand
In addition to redefining your recruitment process, you need to focus on building an impressive employer brand. Employer branding not just helps you in attracting top talent to your company, but also helps in retaining your existing employees. 
You can talk about your work culture, the work environment and the perks you offer to your employees. If you are offering remote work or working from home flexibility, you definitely need to promote it.
To build a solid employer brand, you need to –
Define your employer branding goals
Focus on making a great first impression
Know what your employees think about you as a brand
Aim towards achieving employee happiness
3. Deliver a great candidate experience
Have you ever wondered what your potential candidates think about your company? Did you know that candidate experience plays a major role in a candidate's decision about joining your company?
You can improve your candidate experience by designing easy-to-fill, short job application forms. In addition to this, you should keep your candidates updated about their recruitment status on a timely basis. Furthermore, you can conduct video interviews instead of scheduling preliminary on-site interviews or phone screens. Also, you can allow your candidates to choose a convenient time for their interview and save them from the hassles of interview scheduling.
Engaging your candidates in your hiring process and keeping them updated about their progress is absolutely essential for delivering a great candidate experience.
4. Speed up your hiring process with an ATS
An Applicant Tracking System or Recruitment Software can help you in carrying out all the above mentioned tasks on a single platform.
In addition to simplifying tasks like job posting, managing candidates, scheduling interviews, etc., an ATS also helps you with candidate sourcing, recruitment marketing, employee referrals, and many more. Furthermore, ATSes contains various tools that help you with shortlisting the best fit candidates, communicating with potential candidates as well as talent management.
ATSes offer you a one-stop solution for your company's recruitment activities.
You can optimise your hiring processes by following the above-mentioned steps to make better hires. The right tools coupled with effective procedures will surely take your hiring efforts to the next level. You can also follow these recruitment strategies to improve your recruitment processes.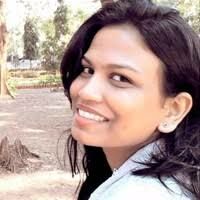 Divya Bandodkar
Content Strategist at Jobsoid
In spite of hailing from an IT background, she chose to take up writing as her profession. Her passion for writing got her out from the lines of code and placed her in between the sheets of paper.