Recruitment Fundamentals Training
Welcome to
Future Recruiter
Future Recruiter is a first-class rookie training program designed to help solve the talent shortage in our industry. Our training develops your people into exceptional Consultants, building foundations for the success that will carry them through their recruitment careers.
What's involved?
2 days of in-person Recruitment Fundamentals training focusing on the recruitment life-cycle from Job Brief through to Post Placement Care.
This practical and highly engaging program instils how-to's & activity levels to achieve targets and goals, ideas-sharing between attendees, and fun ways of implementing new knowledge to create lasting impact.
2 half-days of in-person Sales Training focusing on instilling resilience and know-how from Lead Generation through to Agreeing to Terms of Business.
The sales training takes place when you feel your rookie is ready for it, ensuring they are a confident Recruiter who has driven positive outcomes before being tasked with selling your services to others.
After the Fundamentals Program, your rookie will join our fortnightly, 6 month Evolve virtual training program for experienced Recruiters, covering advanced topics that will sharpen their influence, negotiation skills and market-share. Find out more here.
Elevate Corporate Training have proven success in nurturing rookies into award-winning and top billing Consultants. We know that the right training fundamentals are crucial to embed learning, reduce turnover, and ultimately, allow new Recruiters to gain momentum and success, fast.
Market-leading, Insightful Content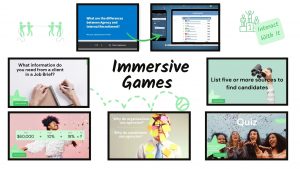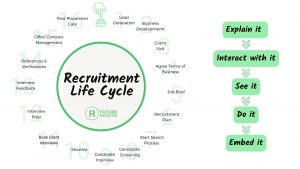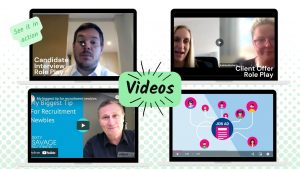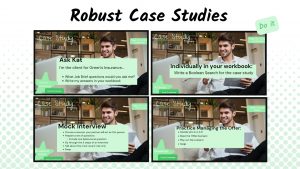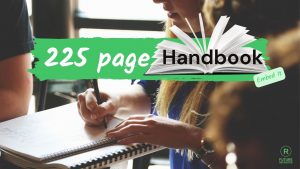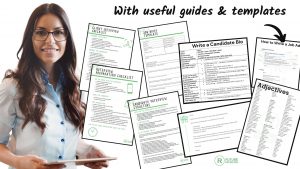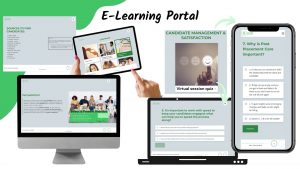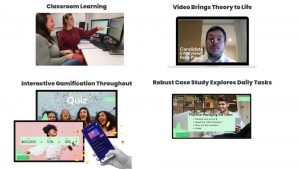 Meet your Training Facilitators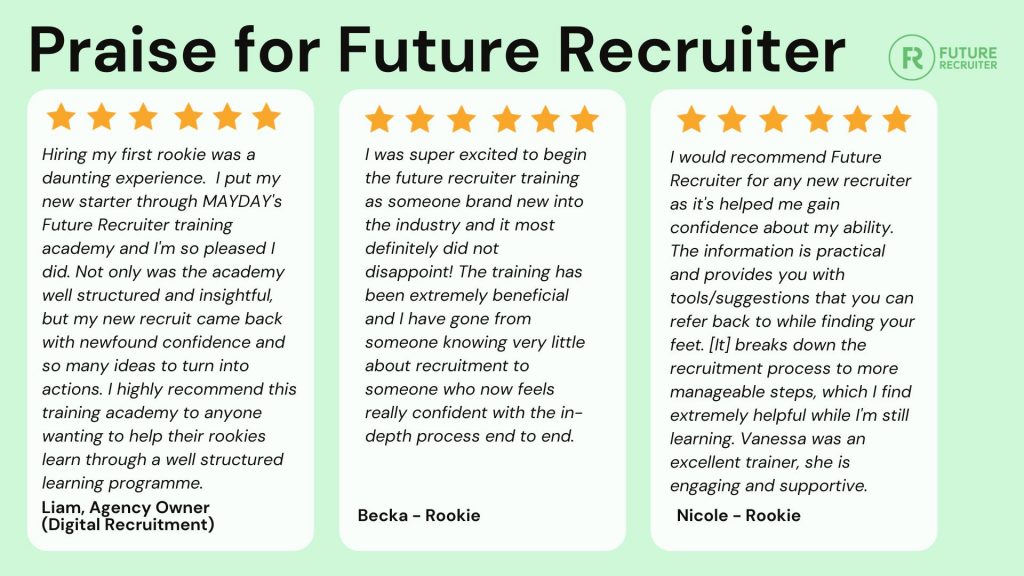 Interested? Get in touch with one of our trainers today to see how we can help you.
Customised Workshops to Suit Your Unique Business Needs
Coaching for Performance
Objective: For Managers and Team Leaders to learn how to effectively coach and develop team members. This drives performance and helps motivate and retain employees.
Read More
Coaching is about empowering our staff to create a culture of performance.
Agenda:
Manager and Leader as Coach
How coaching can drive improved performance and results
The GROW coaching structure
Feedback, reviews and coaching
Practical coaching exercises and simulations
High Performing Teams
Objective: For recruitment teams to identify what high performance is to them and agree set of goals and a strategy to get there. Focus on improving performance and measuring success.
Read More
Agenda:
Defining High Performance – what do you want to achieve?
What is high performance to this team?
Why teams matter, why we work in teams
The role of culture and its impact on high performance
The team brand – how we are perceived
What this means to us as individuals
What this means to us as individuals
Where are we now? How can we move to the next stage?
Measuring progression from stage to stage
Incorporating the strategy
The importance of role clarity
Candid and constructive communication
Action planning and next steps
Giving and Receiving Feedback
Objective: Developing a culture of feedback is the ultimate gift to any team. A team who openly and regularly seeks out feedback from one another and from external…
Read More
sources enjoys greater performance, respect and deeper, more meaningful relationships that last. We explore the best way to give and receive feedback as well as set goals to help encourage the process.
Agenda:
Why feedback is important
The role of self awareness
Time and Self Management
Objective: Improving effectiveness and reducing stress associated with running a desk and managing other consultants. This course can be run for new managers but is developed…
Read More
from another course designed for anyone looking to become more effective.
Agenda:
Developing a time management system
Resiliency Training
Objective: In this workshop we explore techniques to build resilience. We understand the "why" of what we do and how it helps us to stay the course when times are tough.
Read More
We explore the mindset required to develop hardiness and achieve our collective goals. This course is suitable for anyone who faces challenges in their roles.
Agenda:
Begin with the end in mind
Developing a sense of purpose
Management Essentials
Objective: To provide the basic essentials required to manage and lead others. This course is specifically targeted at new and upcoming leaders. We focus on how we communicate, motivate and work as a team
Read More
Agenda:
Assertive Communication Techniques
Building a Robust Culture
Objective: In this workshop we explore what makes a good company culture, how to assess your existing company culture and explore ways to implement a robust, collaborative and inspiring company culture.
contact Us
read more
This course is suitable for anyone managing teams and small to medium sized business owners.
Agenda:
Assessing company culture
Defining ideal company culture
Implementing a positive culture