Sales Training
Drive Real Change in Your Business Today
Planning for Sales Success is Inspiring – Enjoy it.
Here's How:
Professional and personalised Sales team Training has the potential to massively influence a company's ability to be profitable, retain staff, maintain client revenue and build equity within the business. The best sales training plans will consider a company's current sales strategy at a component level and set a process for continual optimisation of each component moving forward.
Our Sales Training Courses
Elevate Corporate Training has developed a methodology for our Courses in Sales Training designed to change behaviour through open lines of communication and accountability. These are learnings that stick.
Our Goal, Your Success
One of our main goals is to ensure your team moves away from transactional relationships and begins building true partnerships with clients.
We do this by educating your sales team on how to develop deeper relationships with clients and encouraging them to become subject matter experts.
You will see positive revenue changes the instant this learning is implemented.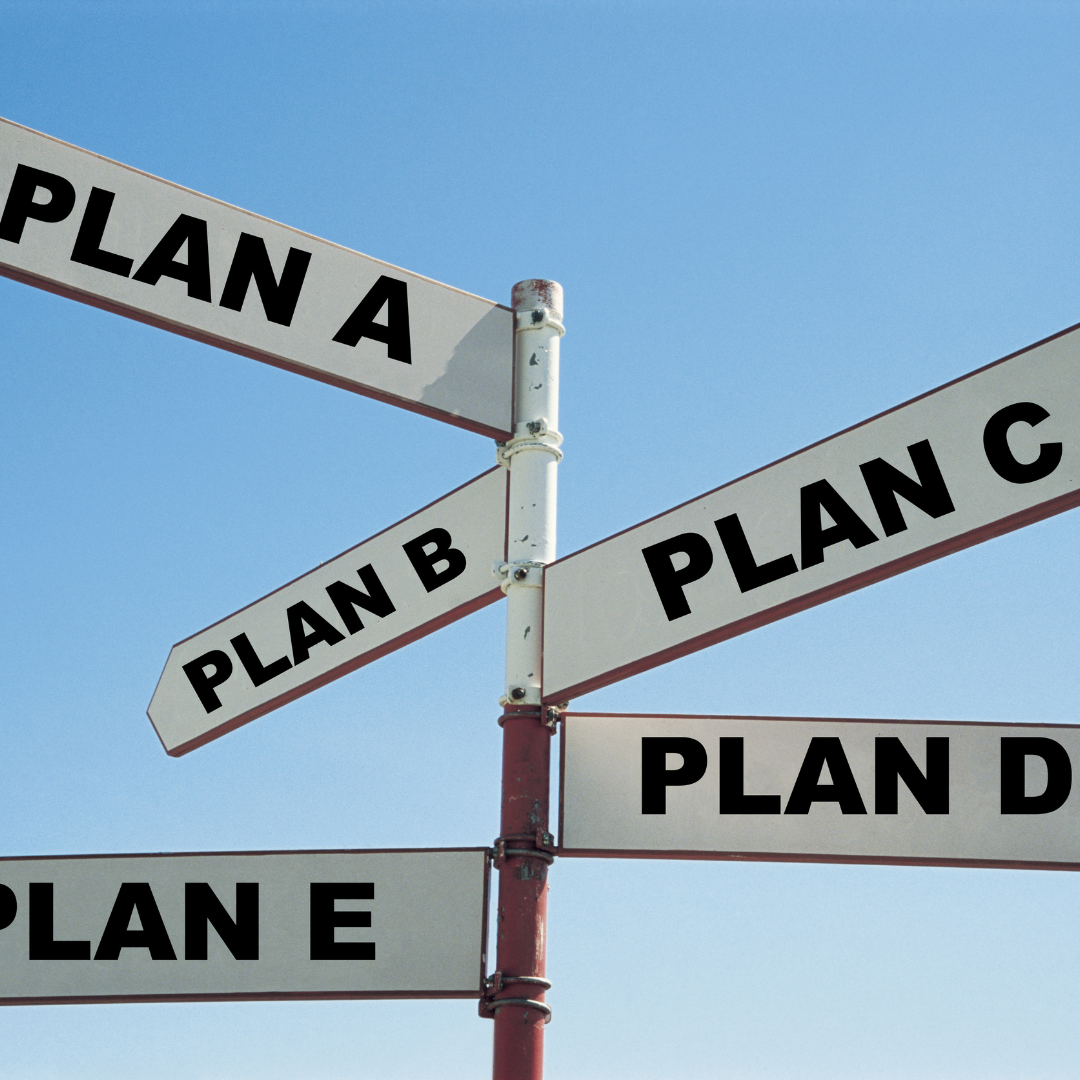 A Unique Sales Training Plan for Your Team or Department
Step 1 Perform a Training Needs Assessment
Step 2 Define Training Objectives, Outcomes & KPIS
Step 3 Design Training Materials
Step 4 Develop Your Training Materials
Step 5 Implement the Training
Step 6 Evaluate the Training
Step 6 Be Agile – The best training plans have built-in assessment and improvement components. This allows your business to continually learn and improve in real-time.
Read More
These sales training courses, whether you are in Sydney, Melbourne, Brisbane, Adelaide or Perth, are not one-size-fits-all. In fact, they are the opposite. We base our teachings around your needs, providing bespoke sessions to suit the unique needs of your team and business.
We Don't Forget The Basics Either
Your staff will still learn the driving principles that every good salesperson must know:

✔ Building rapport
✔ Uncovering the customer's needs
✔ Matching the solution to the needs
✔ Closing
✔ Objection handling
But it is our expertly developed five-point methodology that ensures what your team learns from us will lead to real, tangible change within the individual and then your business as a whole.
Our sales training courses are run in Sydney, Melbourne, Perth, Adelaide, Brisbane and Canberra but we also travel to anywhere in Australia to help businesses drive real change. Get in touch with us to discuss how Elevate can assist you in reaching your business goals, today.
Once we have the input we need, we can structure a sales training plan with the insight into your business that you provide us.
The Elevate Corporate Training Methodology
The Best Sales Training Plan
Discovery
We don't just speak to managers ahead of the course. We make a point to understand what the delegates undertaking the sales training think they need to learn.
Design
Based on what managers and their staff tell us they need to learn we custom-build sales training modules designed for your company and its unique set of issues.
Workshops
Hands-on, practical sales training workshops across Sydney and Melbourne that end with every participant filling out an action plan, a list of actions each delegate commits to undertaking that will be revisited in two weeks.
Coaching
One-on-one sales training sessions with every participant two weeks after the workshop to talk through the actions committed to and undertaken. This ensures each delegate is accountable.
proving roi
At the conclusion of all workshops and sales coaching sessions, we run a business impact survey with a series of targeted questions that will prove return on investment. You will notice a marked difference.
Customised Workshops to Suit Your Unique Business Needs
Essential Sales
Objective: Sales skills matter in the commercial arena more than ever. Sales effectiveness has changed and this workshop builds sales performance ability for the high-achieving professional consultant.
Read More
Agenda:
Developing self-awareness and why this matters
Communication styles and relevance to business
Developing your personal on and offline brand
Using LinkedIn and Social selling
Understanding buyer types
The entrepreneurial mindset
The role of networking and building business
Developing an elevator pitch
Cold calling and Inside sales
Ice-breaking techniques – getting noticed
Effective questioning techniques
What interests your candidate, what interests your client
Presenting benefits, matching needs
Delivery, pitching, creating value and desire
Recognising buying signals
Gaining advancements and closing techniques
Practical exercises and simulations
Negotiation Skills
Objective: Protect the yield! All too often price is used as the most common negotiation tool, at the expense of potential revenue. We aim to build the consultant's confidence to be able to better negotiate.
Read More
Delegates gain an understanding of what else you can use to negotiate, other than price, and understand how to create additional value.
Agenda:
The difference between sales and negotiation and why it matters
How to create additional value
Developing a negotiation strategy
Introduction to "Non Positional Negotiation"
Understanding the client's position
Successful negotiation outcomes
How negotiation nurtures a relationship
Practical negotiation exercises
Perfect Pitches
Objective: To improve a consultant's ability to present. Whether it's one on one or presenting to a large audience, being able to pitch is arguably the number one skill needed to increase sales.
Read More
Agenda:
Understanding your audience
Creating business presentations
Content, tone and body language
Account Management
Objective: This course focuses on how we can move from transactional relationships with our clients to become a partnership that delivers exceptional value.
Read More
How can we be seen as thought leaders and trusted advisors in our craft – fixers, whom our clients rely on to do business? Attendees should expect to leave with detailed account plans for at least 2 of their top accounts and the skills to repeat for others. They will improve their communication and persuasion capabilities and learn to deliver more revenue and deeper relationships with existing accounts.
Agenda:
Understanding your client and their business
Defining your market niche
Advanced questioning techniques
Demonstrating thought leadership
Developing trust to deepen relationships
Prospecting and The Social Selling Funnel
Objective: This course is designed to improve a consultant's ability to generate new business. It is not a shotgun approach but rather a thoughtful and considered strategy with proven results.
Read More
We examine all types of lead generation from digital to referrals, maximising our results vs effort ratios.
Agenda:
Developing a Personal Brand
Where do leads come from?
Generating and nurturing leads
LinkedIn best practices for lead conversion
Becoming the "go-to" for our market niche
Where to start? Let's plan to make a sales training course.
Read More
What to consider before designing the best sales training course:
Establish a company-wide belief and growth commitment before investing.
These are our company goals by way of market share and revenue, this is what we are committed to achieving. Salespeople follow like-minded professionals and businesses who expect to overachieve.
Identify the prospect pool as a business.
Who are our clients now, and who are we targeting for growth? In what industries do we know the benefits of our offer far outweighs the cost?
Commit to the business and its growth strategy, the people and the process that are there to achieve it.
Consider the hiring process, the retainer and the subsequent OTEs. If the OTE does not attract and retain top billers – change it.
What is our current sales process workflow?
Let's score each part of the process from lead generated to closed won lost. Covers prospecting and opportunity management to consultative selling, negotiation, account development, and sales management.
Identify with a view to replicate what is working.
What 'in-house methodology' is converting?
Identify what's failing and why.
Where have we been dropping short Engage sales executives for their input? To show you believe in them, you must first listen and believe them.
Expect Success.
Marketing is taking a message to a marketplace to identify those that need a solution. Sales is simply communicating the how and associating a value proposition. The hard part is done, the solution is built. This is the fun part!!
Listen to sales staff objections.
This is our microphone in the market. What is the market telling us? It is typically not understanding what is offered and how it will benefit them. This means we aren't communicating the solution correctly.
Unlock the CRM gold. What is the data telling us?
Let's use what we have as a foundation. Right or wrong we can prepare for the future by understanding the past.
WHAT OUR ATTENDEES SAY
Testimonials
The content was super informative, it was a good level of interactive and engaging and genuinely very interesting to learn new techniques and skills to apply to my recruitment career. I look forward to applying the skills I've learnt into my every day at work and seeing how I can progress
Exceptional… Thoroughly enjoyed the training. There was a lot of valuable points that I will take with me throughout my career in recruitment. Very engaging and interactive content.
It was such an amazing learning session full of insightful information, fun, excitement keeping us alert and active throughout. Overall very helpful session with great takeaways.
The training courses were well-structured and informative. Being interactive made it easier for me to effectively process and store all the information.
The training was outstanding, informative & absolutely what I needed & hoped for… The only thing better was the trainer … She was so lovely, warm, welcoming & made it a fun, engaging & positive experience… Thank you so much Elevate .. I hope to work alongside you in the future…. HIGHLY RECOMMEND!!!!!
Vanessa and Caroline are an absolute dream team when it comes to Recruitment training. Their approach was interactive, engaging and not only was the content interesting, their commitment to having us absorb as much of the training as possible, was outstanding. It's refreshing to see how they have adapted the course to cater to our environment, using modern examples and keeping it relevant to the work we do and the market around us. I am excited to grow my career and, most importantly, I am looking forward to the continued training they provide!
The trainers are absolutely amazing. Very engaging and all have a tonne of knowledge even for someone that has been in recruitment a while and has done a number of these trainings. Highly recommended
Great interactive training. Material was educational whilst been fun and engaging. Our trainer had a wealth of experience within the industry. This made training really relatable as she is so warm & knowledgeable. I would highly recommend Evolve to set up new or existing Consultants for success.
The trainers made sure everyone was made to feel comfortable and the attitude of being afraid to be wrong didn't exist in the room from the very first day. I've been working in recruitment for over 4 years and it's the best tailored training I've ever had.
I recently completed the Evolve program with Caroline and Vanessa and it was a great experience. I felt that they were actively listening to all our questions and I got the opportunity to talk and actively participate. The program provided me with all the tools and support that I needed to enable me to flourish in my recruitment career. I also felt that they were open to hearing different opinions and discussing points of view. I would highly recommend this program to anyone who is looking for a dynamic career where they're truly rewarded for their effort and energy.
Really great course jam packed full of tangible knowledge taught with the participant in mind – not your usual boring class where you're bombarded with info
FAQs
What is Sales Training?
Sales training can be a bit of a dirty word, often conjuring up images of boiler room antics and ABC (Always be Closing) acronyms. We believe sales training is about developing better relationships with customers. We still need skills like negotiating and creating influence to do this but in today's world, our success as salespeople is defined by the value we can add for our clients.
Why should my company do Sales Training?
Whether you are interested in increasing sales, reducing staff turnover or improving engagement, running your staff through Elevate Sales Training programs will deliver. Delegates always leave feeling more capable and more confident in their approach to sales.
How long does Sales Training take?
It depends on the requirements. We find out in the "Discover" phase of our methodology where we analyse current competencies and business needs. We try to keep all workshops to a half day so as to not take sales professionals off the floor for too long. Anywhere from one to five workshops may be required.
What skills will my team come away with?
Your team should walk away as relationship ninjas. We teach everything from making a good first impression, cold calling, social selling, deep questioning skills and prospecting to closing, handling objections and negotiating skills.
Are all companies trained in the same way?
Absolutely not! There are common themes required for successful selling but all our programs are tailored to a company's requirements and capabilities.
What benefits should I expect to see after Sales Training?
More targets hit. Better staff retention. Improved team morale. Beware, training may lead to increased commission payments to your staff!
Is Sales Training just for young, inexperienced sales teams?
Learning is a lifelong journey. We have courses that are designed for beginners right through to the most seasoned sales professionals.
Like to know more about how Elevate can help your team generate more revenue?