Congratulations on your decision to become a sales professional! Sales is one of the most exciting, gratifying, and financially rewarding careers in the business sector. The freedom of being in control of your own activities and your own success can be the most fun work lifestyle. On the other hand, the inevitable early failures, followed by the perpetual highs and lows of sales production numbers can cause some inexperienced salespeople a sense of psychological and even emotional disequilibrium. As in any other endeavour, sales amounts to a learning process. There are big advantages in knowing some things before you start:
1. To Be Happiest, You Need to Sell Something You Believe In.
There's a world of great products and services out there, all in need of good sales representatives to help ensure that prospective customers are made aware of the comparatively high value of these excellent offerings, compared to similar products of lesser value.
That's the role of salespeople in the world. Salespeople who believe that the product or service they're representing offers a strong value for customers make the world a better place. They're the new generation of an indispensable tradition in a company that is improving some aspect of life.
Alternatively, selling anything one doesn't feel good about does and should make a salesperson feel less than happy having to do that day in and day out. So, make your first decision to pursue a sales career a decision to only sell something you're confident offers a good value to customers.
Just remember that in addition to hitting your sales goal numbers, the biggest measure of your success is in your happiness and self-fulfilment level. How you feel about what you represent unavoidably translates into your quality as its representative and into your longer-term potential as such.
2. Sales is Highly Dynamic, So Expect and Accept Surprises.
Sales is known for its ups and downs. Commit to keeping a positive attitude and building resilience during the periods of low sales and learning that those are the nature of a career in sales. As in any endeavour, the key to sustaining success is being consistent in putting in the work necessary to succeed. Continue to analyse your mistakes, learn the proven methods, reach out for advice, and experiment until you find the techniques that work best for you.
Expect to celebrate big successes and be met with harsh rejection all in the course of a normal morning in sales. It's a character builder. Keeping perspective enables the pros to take it all in stride. That ability is what separates the people who go on to make an amazing career in sales from those who will do better in roles with less variability. Condition yourself to go with flow of events and not to expect things to run according to a set, reliable rote routine — ever. Embrace it all as part of the selling adventure!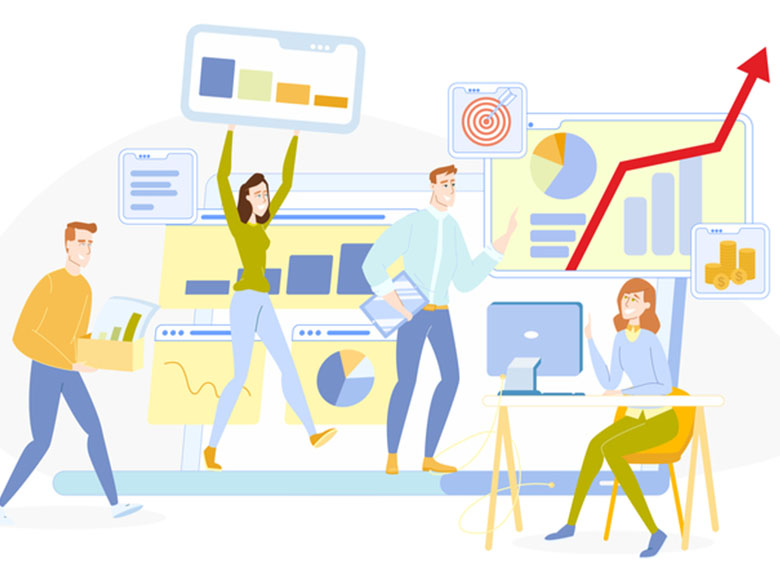 3. Becoming a Top Performer Requires More than On-the-Job Sales Skills Training.
Sales requires more than just knowing the script and the standard responses to objections, being efficient in time management, and filling out paperwork properly. There's a world of knowledge to be gained around the nuances of working with people in the selling context, and so much more.
Work hours can never fit in all that a good sales rep needs to do to get great at sales. Work time is for calling and visiting prospects. New sales reps should spend as much time as possible riding along with seasoned professionals, learning what works and what doesn't, by first-hand observation.
Further, sales is a numbers game. However good you are at it, more being in front of customers means more sales, which means more referrals, which also means more sales. So, spend as much of your work time in front of prospective customers as possible.
That means there's much to learn during off hours, especially for new salespeople: practicing your presentation in the mirror, recording yourself if you wish, getting a friend to roleplay with you, refining your responses to objections, trying the product, reading industry books and articles, watching YouTube sales skills training videos, reading all the company literature you can find, attending corporate sales training programs, workshops, etc., taking general business courses, shopping the competition, taking human behaviour and psychology courses, and so on. These are all important self-development opportunities. Just make sure they're done in addition to spending time in front of prospects, not in instead of that.
4. A Canned Presentation is Key to Successfully Improvising.
You've probably been on the receiving end of a disingenuous-sounding canned sales pitch, delivered by salesperson sorely in need of a more natural approach. Nevertheless, that sales rep has taken the first step toward the ideal presentation. Alternatively, the salesperson whose career we should actually worry about more is the one who vows never to use a memorised pitch and instead only to allow things simply to happen organically in sales encounters.
Memorising the prescribed presentation gives you a head start on helping prospective customers. To use a standard pitch is to apply the wealth of experience of your company's and industry's most successful sales professionals. It ensures that all important details are covered for every prospect and that each is provided using the best possible phrasing to present the offering in its very best light, and in the ideal order to have facts build upon one another in the most organized way, and finally to thread it all together in the most professional way possible.
Then, after you've practiced and practiced, after you've become very comfortable with reciting your canned presentation, you're ready to start adding your own personality. You can now mould the canned presentation you've memorised to make it your own. You can add your own style and express the facts and ideas in ways that are most natural to you.
You'll be ready to offer your prospects excellence. You'll know your information, and you'll be able to deliver the perfect sales pitch in a natural way that is entirely unique to you. That's the wise approach. It demonstrates your wisdom in respect for proven methods in your industry and your creative sales acumen too.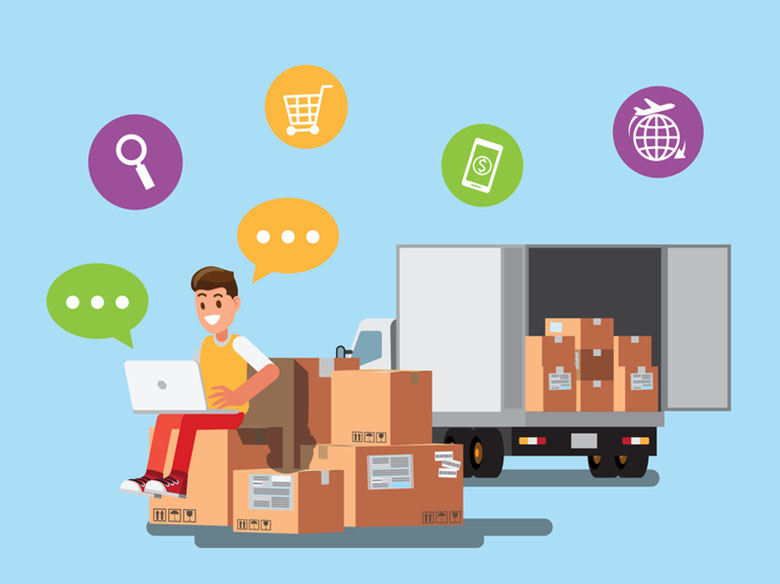 5. Self-Discipline is a Big Part of Success in Sales.
Sales professionals are people with strong abilities in self-motivation and self-direction. They are able to sustain successful sales careers. Fast-talking people who presume they don't need to show up on time or work as hard as others are unlikely to maintain success in sales over time. Sales pros love freedom. They enjoy calling their own shots every day, making their own decisions on what needs to be done, creating their own schedules to choose when and where they need to be in order to reach their goals.
Strong sales reps know the importance of being on time for every sales appointment and office meeting, and attending all relevant events. The sales pro is a picture of self-discipline. That's an image that builds trust in the reliability needed to succeed with customers and employers.
Remember to let go of obsessing about how each sales attempt will turn out, and focus instead on managing your time to keep your it filled with high-value sales activities. You will find that that is the much more financially effective, liberating and enjoyable way to manage your sales responsibilities and the quality of your career life.
6. You'll Always Be Learning and Never Know it All.
There's too much to know. If you're dedicated, eventually you can make yourself a foremost industry expert in your district, region, nation or the world. If you do, you will still have much to learn that can benefit your customers, company, industry, community and the world. So, never imagine yourself as someone with all the answers. Get comfortable saying, "I don't know, but let me find out the answer to that question for you."
In the beginning, you're going to have virtually all questions and few answers. Fortunately, however, you're a clean slate, without any bad habits. You'll learn what works and what does not work from the experiences of your own successes and failures. Through your trial and error process, you will shape your sales presentation and organisational management methods into your own winning system.
Never stop asking questions, as needed. But, reach beyond learning on the job. Get some sales skills training materials, and spend some time every day before or after work studying your professional art. Read articles on line from the Harvard Business Review, Fortune, Inc. magazines and other publications, read books by top sales pros, sales psychology books, industry's trade magazines, your company's and your competitors' literature, product and service manuals. Spend some time working side-by-side with production line employees, packaging team members, customer services reps, and others, to educate yourself on what it takes to bring your product to your customer. Taking sales training courses will help in the pursuit of your career goals. Just never stop learning.
7. The Role of the Sales Professionals Can't be Overestimated.
As you embark on your new sales career, you will probably learn most of lessons above on your own, sooner rather than later. But, this final and arguably most important knowledge of all can get obscured in the busy pace of the salesperson's days. The point is simply that salespeople are the lifeblood of a company. They generate the revenues that pay the bills to keep the business afloat and pay all employees the salaries that support them and their families. Your company cannot fulfil its mission and vision or reach its growth goals without successful salespeople.
Salespeople are also the frontline representatives of products and services, ensuring that prospective customers can receive the strong value offered by their company, instead of something of lesser value offered by a competitor with a stronger sales rep.
So, the needs, goals and dreams of everyone in the organisation, not to mention some of their supply vendors and peripheral neighbourhood businesses all depend on the success of the salesperson. No pressure. Just remember, the organisation is much better off if you stick with it and work out your difficulties and accept your early failures, of which, predictably, there will plenty, per the nature of the beast. Beyond those is that first success, and then many to follow.
Takeaway
Sales is not magic. It's a learning process, like every other human endeavour. It takes practice. It does stand out for its need of bravery in those intrepid people who rise to the challenge. For those who can keep perspective on the ups and downs and keep learning, it's a deeply rewarding profession on every level.