Consumers today have an incredible number of choices.  Online retail sites such as Amazon have nearly wiped out pricing advantages for most retailers.  With the ability to sell almost anything from anywhere in the world directly, there's someone online that can usually sell it cheaper. 
We've all seen customers in stores on their smartphones comparing in-store prices to what they can find online. Free shipping and two-day, next-day, and same-day delivery have eroded another advantage for retail establishments.
Competing in this environment, whether you are operating online, offline (or both) is challenging. There are ways to compete – and compete effectively. Here are the 8 insider secrets to retail sales success.
Create a Unique Selling Proposition (USP)
You must establish concrete reasons why people should shop with you versus your competitors.  You simply cannot compete on price, selection, and service alone anymore.
Why should someone buy from you rather than someone else?
It's an easy question to ask, but not so easy to answer. Start by reviewing what your business offers the way a prospective customer would. What benefits and solutions will your product or service offer? You need to identify the unique selling proposition that you can offer and determine how to phrase it so that it makes you stand out.
Get Your Store in Order
If your physical location isn't in the best shape, you've got to clean it up. This means how your store looks both inside and outside, how it "feels" when you walk in, and whether it's a clean and inviting experience for shoppers.
You can waste a lot of marketing dollars inviting people to your business if your house isn't in order.  43% of shoppers surveyed said the overall cleanliness of a store impacts their shopping experience.  Researchers show a direct correlation between cleanliness and retail spend.
The same goes for your online retail offerings.  If your website looks cluttered, items are difficult to find, or your site appears dated, customers will shop elsewhere.  Shoppers should be able to find anything they want within three clicks or less.  Your site needs to be secure and optimised for mobile.  You'll also want to pay attention to how long it takes your site to load.  Research by Google shows that 53% of visitors will leave a page that takes longer than three seconds to load.
Invite Them to Shop
Even if you got the best retail establishment in town, it doesn't mean customers will flock to your doors.  You've got to invite them to visit.  This means marketing and advertising.  This allows you to showcase what's special about your business – your unique selling proposition.
Then, when they arrive at your physical or online retail store, you've got to invite them in and make them feel welcome. Sales training can help train your employees and customer support reps on sales skills and sales techniques to improve their invitation skills.
Provide Great Customer Service
We cannot overemphasise the importance of providing great customer service.
When you take care of your customers, they reward you.  93% of customers are likely to make repeat purchases from companies that provide excellent customer service.  Consumers that get outstanding customer service are willing to spend an average of 17% more.  So, they spend more and spend more often.  That sounds like a winning plan.
Surveys show what customers value most when it comes to customer experience:
Speed and Efficiency
Convenience
Knowledgeable Help
Friendly Service
It sounds simple, but we know it takes sales training to prepare your staff properly.
The price for failure is high.  Nearly a third of customers say they will stop doing business with a company after just a single bad experience.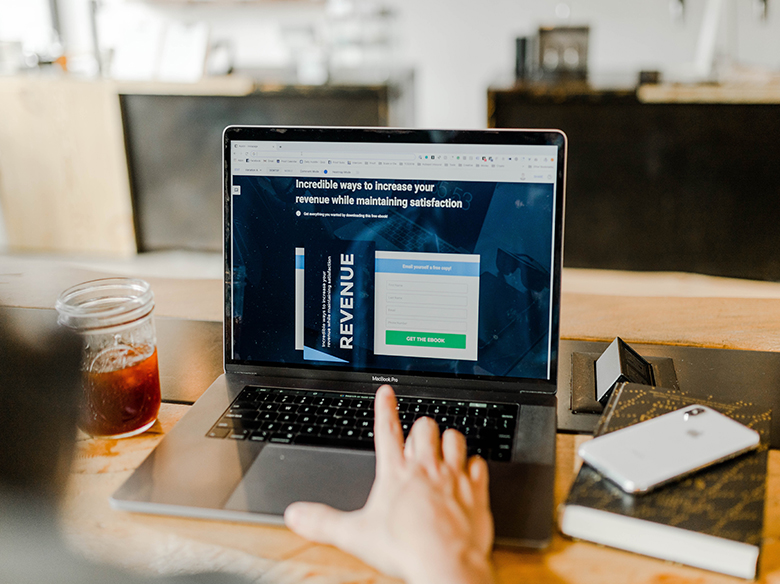 Build Customer Loyalty
Great customer service is one of the important building blocks when it comes to customer loyalty. When you build loyalty, the benefits are abundant.
They're more apt to return to your site or shop and buy. They'll be more open to your marketing messages. They're more willing to try additional products or services. They can also help cut marketing costs. Your most loyal customers will help spread the word about you.
Train Your Sales Staff
Sales training for your staff means laying a solid foundation that allows them to provide great customer service.  That starts with teaching them about your products, services, and your USP.
They'll need to develop sales skills to improve customer interactions and look for opportunities to implement sales techniques such as upsells and cross-sells.
Many retail team members may also need training on retail sales techniques and basic communication skills and professional behaviour.
Manage Your Inventory
At the heart of every retail store is inventory management. There's an art to picking the right merchandise and the right amounts to keep customers coming back.
Too little inventory can make your store look empty or disappoint customers that want to buy. Too much inventory can reduce your cash flow and profitability.
Most retailers use some version of the Open-to-Buy (OTB) formula to manage inventory.
The OTB Formula
Planned Sales
+ Planned Markdowns
+ Planned End-of-Month Inventory
– Planned Beginning of Month Inventory
________________________________
= Open-to-Buy / Retail
Control Your Markdowns
Sales are important. They give people an incentive to shop and they have to move merchandise. However, relying on them too heavily can hurt margins and train shoppers to wait until there is a sale.
Retailers often bring in merchandise with high initial markup.  They hope a balance of sales at the initial level and future markdowns will still present a reasonable margin. While the markdowns can attract new customers, they can also upset loyal customers who may buy at the higher initial price.  They may also see deep markdowns as an indication that goods are overpriced, to begin with.  You might attract more bargain hunters at the expense of your best – and most profitable – customers.