When BASF Corp, a chemical company based in the USA began offering executive coaching in 2009, they had one goal in mind: Transition leaders to new roles as quickly as possible. Over time, promising employees were included in the executive coaching program to develop them into the leaders BASF Corp needed.  Their website outlines their coaching philosophy:
We offer our leaders learning and development measures for all phases of their career, coordinating global, regional and local opportunities. These are geared toward strengthening our leaders' competencies and offer chances to network and learn from one another.
Executive coaching is not just for C-Suite personnel, determined to boost their performance. While studies have shown that this type of professional development positively impacts performance by every measure, the largest improvements can often be felt when business coaching is offered to key business partners who will assume leadership roles in the future.
But how do you go about selecting an executive coach? More importantly, how do you find one that will offer the best return on your time and financial investment?
What Are My Executive Coaching Goals?
The point of business coaching is to help you define clear, measurable short- and long-term targets. That does not mean you can put off defining your goals for the overall experience until you hire a coach. Are you hoping to transition to a new role? Are you looking to change your leadership style? Do you want to encourage more collaboration from those you support?
By outlining your goals, you are accomplishing two things simultaneously. First, you are defining what success will look like. Once that picture is clear, you can begin to reverse engineer the steps you will take to get there, a process that will occur during executive coaching. Second, and perhaps most importantly, you are defining what type of executive coach is right for your circumstance. If you are hoping to take on more responsibility with as little disruption as possible, you will choose a coach who specialises in change management. If your goal is personal development at a leader, you will gravitate toward coaches who specialise in self-awareness.
What Credentials Does the Coach Have?
The truth is, anyone can call themselves an executive coach. The title is not exclusive to those who complete a 144-hour certification course accredited by the International Coach Federation (ICF). However, this certification does give you insight into the background of potential coaches. When paired with a proven track record of success, you can rest assured that the coach is versed in multiple coaching methodologies that can be adapted to your specific needs. Since there is no universal method for achieving success, having multiple tools at a coach's disposal increases the likelihood of a positive outcome.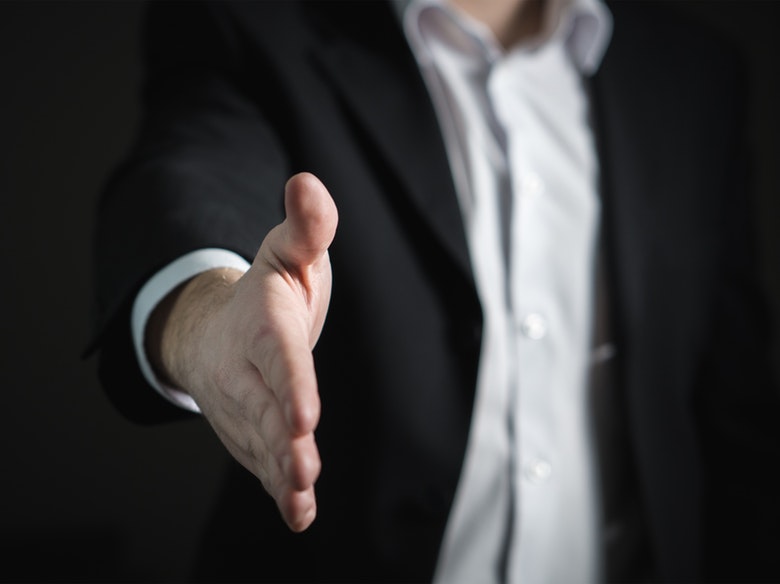 What Successes Has the Coach Experienced?
The 2016 ICF Global Coaching Study found that executive coaches are split half-and-half between those under 50 years of age and those over 50 years of age. However, the profile for those hiring executive coaches trends toward younger ages. Almost half of those who hired a coach were under 45 years old. In other words, age does not necessarily matter when looking for a coach. What does matter is whether the coach has a proven track record of success. Be sure to ask for references from any potential coaches, and more importantly, make the phone calls. Discuss the coach's process, how the client handled failures, how they defined success, and how they parted ways. 
Is the Coach a Good Cultural Fit?
In his book "The Culture Code," Dan Coyle says, "Culture is the most important thing you will do as a leader… Creating a culture isn't magic, it is a critical leadership skill you and your people can learn."
Your executive coach must also be a cultural fit for your organisation. Engaging in business coaching outside your intended organisational culture will ultimately lead to disaster. Unfortunately, many people mistake personal "chemistry" for a cultural fit. So, how do you know whether someone will help you achieve your goals for your organization at that time?
Successful coaching experiences are rooted in listening. Does the coach or firm actively listen and ask insightful questions about your goals or do they focus on their prepared presentation? 
Does the coach or firm provide insight into key points of your organisational culture during your initial meeting? Are they correct in their assessment?
Does the coach or firm point to past successes you use for benchmarking? Are you comfortable being compared to these leaders and having your organisation listed next to theirs?
How Long Does Executive Coaching Take?
Key leaders, managers, and promising employees are busy. Success should never depend on the presence of the coach, but rather on the ability of key leaders to put into practice the skills the coach is teaching. Assignments should maintain a specific timeline, without sacrificing key work objectives or potential impact.
Successful coaches will step in, offer insights, help create action plans, assist a leader to drive change, and then step out again until the target is met. Ask about assignment makeup and duration and request a specific timeline for progress based on your stated goals. If a coach is vague about their timeline, nondescript in their assignment descriptions, or adopts a "we'll see" attitude, beware.
Whether you are a C-Suite decision-maker, an aspiring leader, or somewhere in between executive coaching can give you the skills you need to become the best leader possible. Armed with a little self-awareness and a few key questions, you will be ready to select the perfect executive coach for you.