The coronavirus crisis has impacted our lives in ways we couldn't have imagined just a short time ago. Countries went to total lockdowns. Schools in some nations closed. We not only heard a new term – social distancing – but we knew what it meant and practiced it. Many were forced to shelter in place. Others were suddenly working from home.
It can be a stressful time.
In times of crisis, we all must adapt. One simple rule can help. Remember that we can't control the situation we are handed but we can control how we respond to it.
So, instead of working in an office or with your colleagues, you're working from home. How can we use the time to be productive and efficient?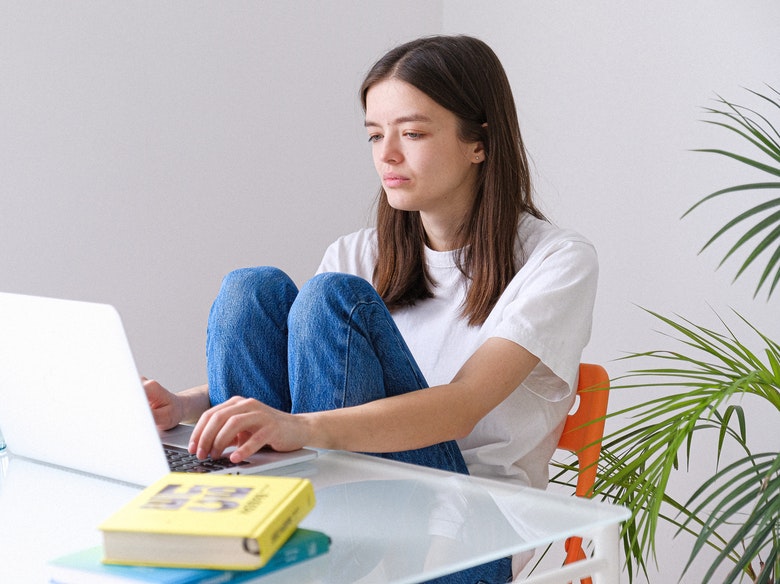 The New "Home Office"
Working from home sounds great until you realise it brings its own set of challenges. Interruptions and distractions can happen all day long.
When you work in an office, there's much more separation between work and home. At the end of the workday, you leave work and go home. When you are working at home, it's the same place. You can't leave work at the office when you're bringing it home with you. For many, that means even longer workdays as you have less separation. It's easy to work way past your normal quitting time because it's right in front of you.
That's why it's important to set boundaries. Set up a space that is specifically designated for work. Resist the temptation to take work with you when you're sitting at the dinner table or somewhere else in your home.
Talk to your family about parameters. When you're in the designated work area, ask family members to treat it as if you are at the office. Limit the interruptions as much as possible until you are taking breaks.
Set regular hours. Start and end your workday at the same time each day. It helps if these hours mirror your normal work. Stick to them the same way you would at work.
Take regular breaks. Research shows that we have better focus if we work in 75-90-minute increments separated by short breaks. "When people do a task and then take a break for 15 minutes, they help their brain consolidate information and retain it better," said Bob Posen, MIT Senior Lecturer.
This helps avoid decision fatigue that can increase anxiety. One study looked at how working for longer stretches affected energy levels and how it negatively impacted. Researchers analysed judicial decisions when it came to granting parole for prisoners. A control group took two daily breaks while the other group worked straight through. When the judges worked the long hours without breaks, researchers found the number of times they granted parole dropped incrementally. Eventually, they stopped granting parole completely. The judges that took breaks were re-energised and approached the job with fresh vigour. The judges that didn't take breaks ran out of steam. They had low energy and felt they couldn't trust they were making the right decisions. It became easier to say no than worry they would make the wrong decisions.
Decision fatigue can lead to procrastination. Frequent breaks can help refocus your attention.
During these breaks, consider taking a walk. Walking frees up the brain's attentional resources that are used for cognitive processes. Research shows that walking can increase creativity. After walking, even for short periods, one study concluded that scores on creative thinking tests can rise by as much as 81%.
Many of us have had to learn new ways of communicating. You must have the right tools to function properly.
Video meetings are the new normal. Fortunately, there is free and low-cost software to drive meetings that allow for collaboration and sharing. If you've got a healthy internet connection, computer, and a video camera, you can conference with dozens of others at the same time.
We particularly like Zoom. There's a free version that gives you 40-minute sessions, or a low-cost version that removes the time barrier. Other free or low-cost options include:
These allow you to have multiple conversations at the same time and maintain a more personal connection. When you're isolated at home, this face-to-face connection is important – even if it's over a computer.
It's simply better than audio conference calls. When you're on audio-only calls, it can be difficult at times to know who is talking. You may not be able to hear well, and people can tend to drift away or work on non-related tasks because nobody's watching. With video conferencing, your engagement will improve. It also helps to read non-verbal cues and always know who is contributing.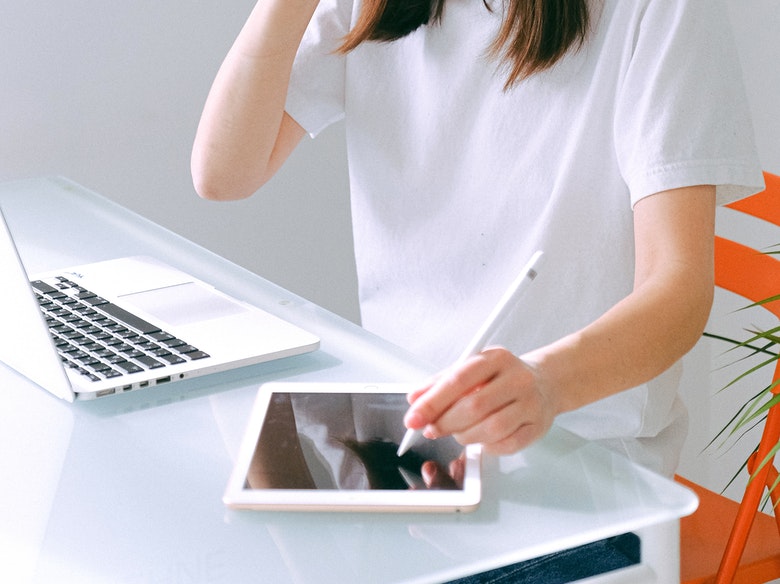 Use "Downtime" Effectively
You may find your teams have some downtime. Some of your work may be idled or you may have less work for your team members.
Think about using the time to upskill your workers. It's a great time for people to learn new skills. There are plenty of resources online, including some LinkedIn Learning programs that are free right now on how to manage your work when you're at home. Whether you're using online classes or the types of remote leadership training we offer, it's a good time to develop some new management skills and leadership skills in your new home work environment.
Companies that are working remotely are being forced to find new ways to approach business. They are creating new solutions with little time to plan. Take the same agile approach to workflow and processes.
Think about it now before it is time to settle back into regular routines. It may let you look at things with a fresh set of eyes when you're not right in the middle of it. Are there things you are doing differently now that you can continue to improve efficiency?
This could include any set of processes and procedures by focusing on how you can make things better. For example, we might find that video conferencing improves our efficiency and reduces our travel costs and time away from work. As meetings can sometimes be a drain on productivity, we might decide we're going to do more virtual meetings.
This also includes taking an objective look at your role in the process. What can you do as a great manager to improve operations?
We are in one of the most challenging business environments we may ever see. The goal would be to come out of it stronger than when we went in. Sooner or later we'll get a handle on coronavirus when it comes to health. The economic repercussions may last longer.
It's also a good time to examine your core products or services. Is there a way to build more value? As business improves, you may need additional competitive advantages.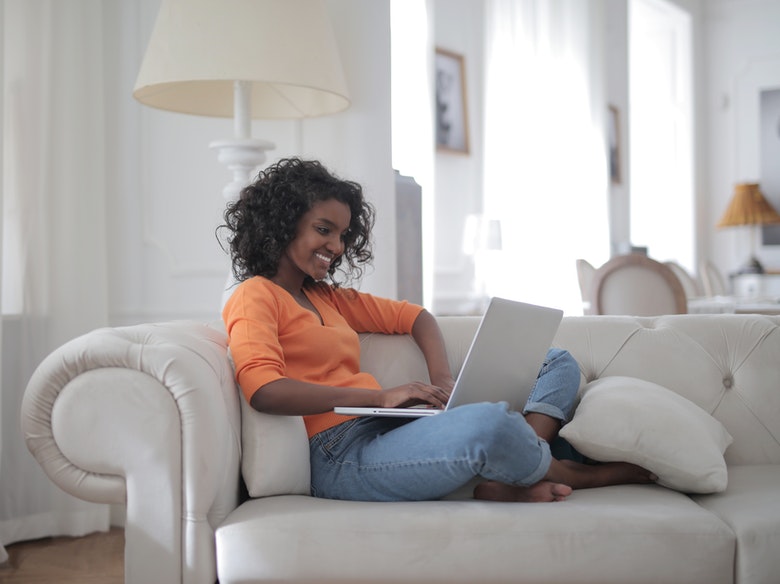 What You Do Right Now Will Determine Your Future
What you do right now as a business will determine how you come out of this. Studies show that companies that operate aggressively during economic downturns and crises tend to grow sales and market share both during a downturn and afterward.
How you deal with the crisis now can significantly impact the competitive landscape in your industry for years to come. A study conducted by Bain & Company tracking hundreds of companies after the last global recession demonstrated how companies can make dramatic gains or experience dramatic losses depending on how they approach business during a crisis. Nearly one-fifth of the companies that had previously been in the bottom quartile in their industry moved into the top quartile. The companies they replaced at the top of the charts didn't just move down. More than 20% of the companies that were previously industry leaders fell to the bottom quartile.
High performing companies and low performing companies traded places based on what they did during the crisis.
Another study, published in the Harvard Business Review, looked at post-recession companies. Those that made major gains didn't wait until after the crisis was over. Two-thirds of the companies that thrived after the downturn saw gain occur during the recession. They didn't accept sub-par results waiting for the crisis to end or the economy to improve. Of those companies that saw gains during the crisis, 70% of them were able to sustain their gains. By comparison, only a third of the companies that lost market share during the crisis were able to regain it later.
Take advantage of the time you have to look for opportunities to improve. In the meantime, stay safe!